Ch. d'Keta's Star Sapphire "Sabi"
owned by Dr. Eric Sandifur and Family
Finished his championship with limited showing!

Sabi at three months.
Standing Up: Sabi Three Months
Sabi Six months, first time in ring.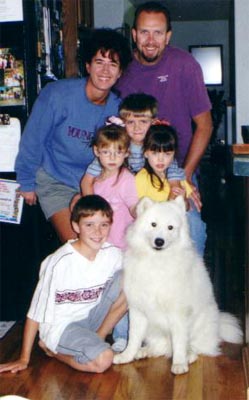 Sabi with his family in Baker City, Oregon.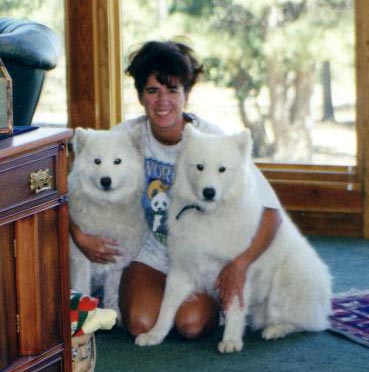 Sabi and his two moms, Kristy Sandifor (middle) and Cagney (right).
"Sabi", at 6 months and his first time in the ring goes WD and BOS under Judge Melbourne Downing and the following week takes the points two days of the Brush Prairie circuit under Judge R. J. Caswell for WD and Judge Sylvia M. Hammerstrom for WD and BOW. Sabi from the 6 to 9 month class wins a 5 point major at the Washington Specialty.
We love our puppies!