Teal Litter

Born Saint Patricks Day 2000




Teal puppies at 6 months. Faith, Killian, Doni, Amigo (Sire, front), Dixie (Granddam), Seattle (Dam, front), Preston, Deli and Mokei.

Teal family at 19 months. Mama Seattle in front on left Mokei, Faith, Preston, Deli, Doni & Papa Amigo on right front.

Amigo, Seattle and their Teal Litter perform at the 2000 National Costume Contest.

Ch. Trilogy's Blame It On El Nino "Amigo", BIS

OFA: SA12209Excellent24M-T
CERF: SA-3028/2003-67
Normal - Cardiologist OFA: SA-CA72/73M/C-PI Normal
Genotypically Clear for PRA OFA: SA-PRA20/0M-PI-BP
DNA Profile # V58881

Amigo, sire of The Teal Litter, November 2002

and

BISS Ch. d'Keta's Purple Reign CGC "Seattle"

OFA: SA11772Excellent24F
CERF: SA3172/2004-89
Normal - Cardiologist OFA: SA-CA75/79F/C-PI Normal DNA #P27071
OFA Genotypically Clear for Progressive Retinal Atrophy SA-PRA33/83F-PI

Ch. d'Keta's Teal Faith Reigns owned by Celinda & Jim Cheskawich
OFA: SA12978Good25F-PI CERF: SA-3666/2004-48
Genotypically Clear for PRA by Parentage
OFA: SA-PRA35/0F-PI-BP
DNA Profile V246990

Best of Breed Judge Mrs. Marcia A. Foy, Southern Maryland KC
New Champion Judge Mr. Kenneth A. Buxton, Warrenton KC

First in the Teal Litter to finish her AKC Championship, making the cut in Breed at the 2001 National Specialty where she flew home to Aunt Christie to be bred to Am. Can, Int'l. Ch. Shaman's Coyote Steals Fire, BISS, Can. BIS, Jimi resulting in the Emerald Litter, 2 boys and 4 girls, born October 8, 2003.

Ch. d'Keta's Teal Blue Reigns, BISS "Mokei"
Owned by Lanny Johnson

Owner Lanny Johnson's first time ever in the ring, winning a major!



Mokei was Winners Dog at the PVSC Specialty for a 5 point major and returned the following year as a Champion to win BEST IN SPECIALTY SHOW, following in his Mother's footsteps winning a BISS!!



Ch. d'Keta Dances Teal Dawn WSX "Donovan" CGC HCT HIC
Owned by Dr. Ann Brown

Donovan's Working Samoyed Excellent was earned in packing, herding, skijor excursion and skijor racing with Ann as faithful companion. Doni has sired one litter.
Ch. d'Keta s'Teal Believes in TLC, CGC "Deli"
Owned by Christie C. Smith, Celinda C. Cheskawich & Ryann Grady, "Deli" resides with Christie Smith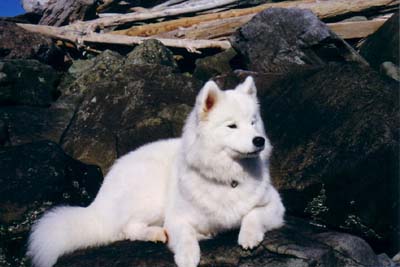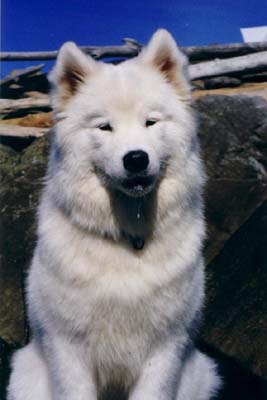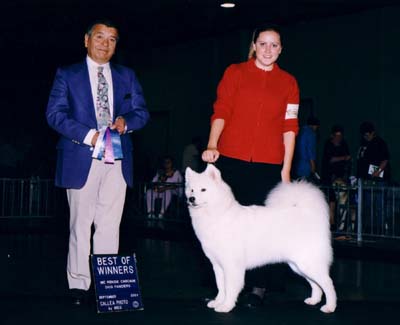 Deli, our showgirl, brood bitch of the Amber and Steel litters, and beloved family member.
Ch. d'Keta's Tattle Teal, CGC "Preston"
Preston is owned and spoiled rotten by Jeff and Laurie Dunlap and resides with them and is co-owned by Christie C. Smith and Celinda C. Cheskawich.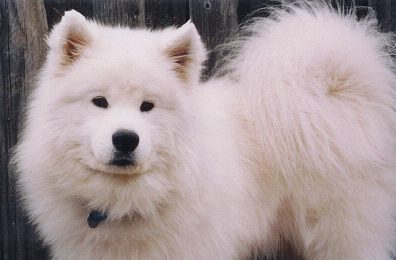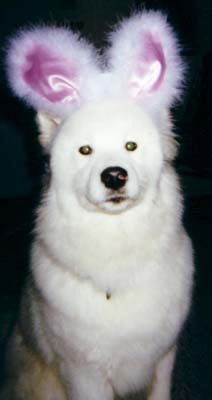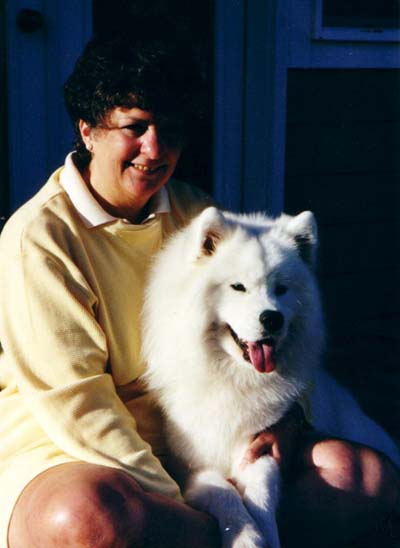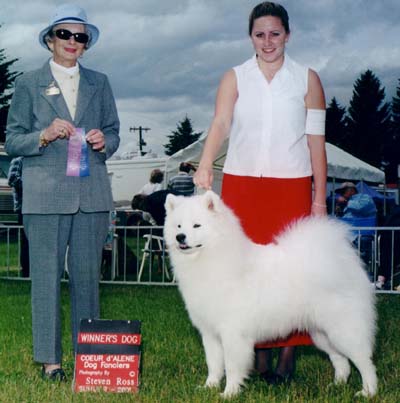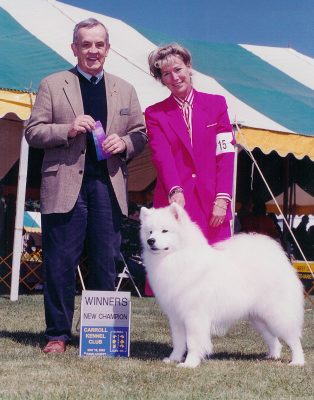 When Preston looks into your eyes he sees into your soul. Preston is the Sire of two litters.